What Can We Help You With?
Contact SIB Advising: Location, Email, Phone #, etc.

Advising Suite Location: 2002 Natural History Building, found on the main level of the building near the North entrance. Accessible entrance on east street side with ramp and elevator to the 2nd floor.  

Email: advising@sib.illinois.edu

Phone Number: (217) 333-3046

Office Hours of Operation:

Monday - Friday: 9AM-5PM

Saturday & Sunday: Closed 
Declare IB (Biology Majors, LAS Students, Non-LAS, Dual Degree, & Double Major)

Major Declaration Requirements:

Minimum GPA 2.5

Completion of Chem 102 & Chem 103 (General Chemistry I)

Completion of IB 150 & MCB 150

First Year Biology Students: already in the Biology Program can declare IB without meeting these requirements. They will just declare while in an open curricular change cycle with the "Current LAS Students" button above. 

 
Semester Course Planning

Planning your courses for the next semester?

Please take the following tips into consideration:

Check Time Ticket Make an Appointment Run Degree Audit Course Explorer Research

Look up your time ticket as soon as they are released (Typically around Oct 15th for Spring & March 15th for Fall). The time ticket indicates the first time a student can register for the term
Make an advising appointment early so that you can get in to see an advisor before your time ticket opens for registration and you are prepared to register as soon as you can. 
Run your DARs (Degree Audit Report) to check what requirements you have left.
Start looking at your course options on course explorer to fulfill last remaining requirements.
Plan on getting involved in research (IB 390 & IB 490)? Please refer to the research page for additional information.
Registration Errors & Course Restrictions

Please refer to the document linked below to understand common restrictions and errors found during registration. Each department is responsible for their own course restrictions, IB cannot help you with restrictions in MCB, CHEM, PHYS, etc. If you are encountering errors or restrictions please do the following steps first:

First refer to the "Section Info" on Course Explorer for the section you are trying to add. If there are restrictions they are usually outlined there.
Make sure to read all of the instructions outlined in the description of the course in Course Explorer as many errors can be resolved by referring to the description and the instructions outlined there. 
If you are getting errors and you have already done the steps outlined above and you believe you should still be able to register for the course please contact advising for the department that the course is housed. 

ex. IB 270 Restriction: Contact IB Advising, MCB 150 Restriction: Contact MCB Advising
Student Forms: CR/NC, Add/Drop, IB Waitlist, etc.

Please check out the IB Student Forms webpage for all IB & LAS related forms including but not limited too: 

IB Waitlist
Declare IB
Declare Minor
Change Major
Credit/No Credit
Late Add/Drop
Credit Hours Change
Careers & Professional Schools

We have created a handy list to highlight just some of the career fields & professional schools our alumni have gone on to pursue: 

IB Careers & Professional Schools

IB Careers Website

This site will provide you with a variety of career options with all different levels of education weather you want to start your career right out of undergrad or after you have attended graduate school, received your PhD, or went to a professional school. 

Considering Pre-Health Professions?

The IB Pre-Health site is a great resource to see how your course schedule might look for the four years in IB as well as additional information about getting involved and preparing for professional school. 

Looking for personalized one-on-one advising on career options? Consider making a Career Connections appointment!

Career Connections is our in house career counseling service with specific insight and specialized resources just for you as an IB student. Take advantage of this service and get connected with an alumni mentor who is currently in your field.  
Pre-Health Professions in IB

IB majors are highly competitive in gaining admission to professional schools, including medicine, veterinary medicine, dentistry, nursing, and pharmacy. After this additional schooling, jobs are numerous and bring a comfortable salary. While you can gain admission to a professional school via a wide variety of majors, many students choose to major in Integrative Biology because our courses prepare students well for the necessary admissions test (i.e. MCAT, DAT, GRE) and also provide a solid foundation for the demands of future schooling. Most pre-health requirements are either required for the IB major or can be used as advanced IB courses in the major. Therefore, very little course work outside the IB major is needed to fulfill the prerequisites for health programs.
Will my Course Transfer back to UIUC?

If you plan on taking a course outside of UIUC you can use the Transferology website. Transferology is a website that will let you look to see how a course you take at a different institution might transfer back to UIUC or other institutions. Please use the attached PDF Transferology tutorial to check your courses. 

You can search multiple courses and Transferology will tell you what each course comes back to UIUC as specifically. Some of the common courses take are: 

MATH 220 or MATH 221 (Calculus)

PHYS 101 & PHYS 102 (Physics 1 & 2) 

OR PHYS 211 & 212 (Calculus Based Physics 1 & 2) – Mostly for IBH

SOC 100 (Intro to Sociology)

PSYC 100 (Intro to Psychology) 

 You can also take CHEM 232 (Orgo 1) CHEM 233 (Orgo 1 Lab) but it is sometimes harder to find and might not be a wise course to take somewhere else if you plan to take additional advanced CHEM courses or MCB 450 (Biochemistry) 
UIUC Academic Calendar: Add/Drop Deadlines, Drop W/O "W", etc.

 

These calendars contain information regarding registration periods and official academic dates, including the deadlines for adding and dropping classes.
Certificate Programs

Certificate topics include: Animal Behavior, Biology of Global Change, Forensic Science, Infection Biology, Integrative Health, Computational Science & Engineering

We have created course guides for our three most popular certificates so that you can easily see pPrerequisites and other important information regarding the certificate: 

Integrative Health Certificate

Interested in competing one of our certificate programs? Please read the specific instructions & requirements for each certificate at link below:
Accessibility & Accommodations

Students looking to utilize academic resources and accommodations related to disabilities and/or temporary disabilities, please contact the Disability Resources and Educational Services (DRES) for assistance. To contact DRES, you may visit 1207 S. Oak St., Champaign, call 333-4603, e-mail disability@illinois.edu or go to the DRES website.
The Academic Advising office supports the academic, personal, and professional development of every student. Through academic advising, we promote inclusive dialogue, recognize diverse experiences, encourage students to design their life and career, and to take responsibility for their success. 
As a part of the School of Integrative Biology we have an entire team of individuals dedicated to supporting our students, personally, professionally, and academically. Within our advising team we have additional resources to help you on your academic journey to your dream career, graduate school, or professional school.
We offer a wide variety of experiential learning opportunities as well, such as: research, an honors concentration (IBH), study abroad, and multiple certificate programs. We have culminated a diverse list of Alumni who regularly sit on a panel and provide insight into their career field in our career course, IB 392: Translating Your IB Degree to Career Success
College or Departmental Level Advising?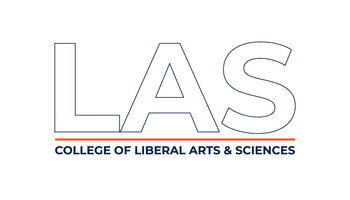 College Advising Holds, Transfer student applicants and Parkland Pathway information, Re-entry into the College of LAS, Academic Standings, College Policies & Procedure, Withdrawal, Late, or Retroactive Drop, Graduation & DARS Corrections, & Final Exam Conflicts.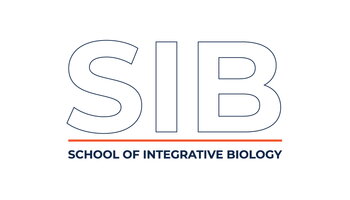 Registration, Plan of Study, IB Advising Holds, Pre-Health & Career Planning, Degree completion plans Inquiries about IB Course Restrictions. Registration Errors, Second Major or Minor Approval, Study Abroad Exploration, Course Planning & Approvals, Research, Internship Opportunities, Getting Involved, Campus Resources, & Degree Audit Questions.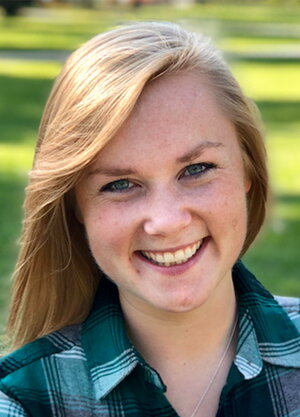 Jessica Fink
Coordinator for Recruitment & Student Engagement
Academic Advisor
advising@sib.illinois.edu
Education
• M.S in Educational Leadership - College Student Development: Oklahoma State University
• B.S. in Advertising: University of Illinois at Urbana-Champaign
Best Part of My Job
When I am working with a student, and they have that 'Ah Hah!' moment. I love helping students find their passion and what they want to do with their career.
Interests
Rock climbing, hiking, biking, baseball, being a mom.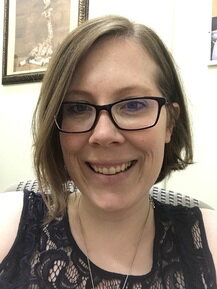 Christina Swanson
Coordinator for Career & Alumni Engagement
Academic Advisor
Career Connections
SIB Alumni Mentoring Program
sillima2@illinois.edu
Education
• M.A. in Education: University of Illinois Urbana-Champaign
• M.S. in Entomology: University of Illinois Urbana-Champaign
• B.S. in Biology: University of Michigan
Best Part of My Job
I love when someone walks (or clicks) out of my office with a tangible next step and a contact person who can provide more clarity about their future. It makes my day to help people find direction and to have that moment of relief knowing exactly how to move forward with their careers and goals. I also really like analyzing surveys...I enjoy the hunt for patterns and especially love when I can use that information to help make a positive change.
Interests
My twin toddler girls are the best and most time-consuming part of my life right now! I absolutely love hiking in natural areas: Allerton, Meadowbrook, the Arb, and Lake of the Woods are my favorite places around C-U. I also love board games, insects, and learning something new.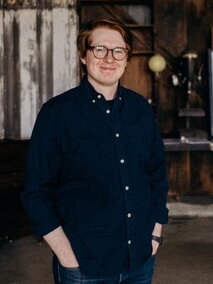 Nick Anderson
Lecturer
First-Year Academic Advisor
nlndrsn2@illinois.edu
Education
• Ph.D. in Entomology: University of Illinois Urbana-Champaign
• M.S. in Entomology: University of Illinois Urbana-Champaign
• B.S. in Biological Sciences: University of Notre Dame
Best Part of My Job
Seeing student belief and buy-in when they map out their educational and career goals and see that these things are attainable. I'm also passionate about undergraduate research opportunities and the empowerment that comes from an independent research project.
Interests
Playing the guitar poorly, being outside, insects (especially bees), spiders (especially jumping spiders), hanging out with my wife and daughter.